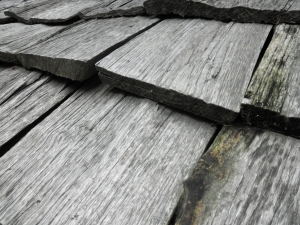 There are many roles and occupations available in the construction industry. A career in Roofing is a challenging and rewarding occupation but as you will be working at height it is important to gain the right qualifications and skills to carry out your work safely.
If you want to move forward in your roofing career and obtain promotion then you will need a good balance of practical experience and qualifications; an NVQ can offer you this. The training scheme is popular with both employers and trainees as its flexibility allows learners to work and study at the same time.
The NVQ is a work-based qualification, which means you will need to be employed by a roofing firm, be self-employed as a roofer, or be undertaking a roofing Apprenticeship.
Once you have completed your NVQ you will be recognised as a qualified Roofer and you will be eligible for a CSCS card. The CSCS card is a quick and simple way of providing your employer or site manager with proof of your competence and industry qualifications. Without one you are likely to be refused site access.
Roofing NVQ's:
There are a number of different NVQ Qualifications available at several levels including; an NVQ in Roofing Occupations at levels 2 and 3 which includes unit options such as tiling, slating, thatching and metallic roofing. There are also roofing related NVQ's available in Cladding Occupations and Mastic Asphalt at levels 2 and 3, and Applied Waterproof Membranes and Maintenance Operations available at NVQ level 2 only.
As previously outlined above, the NVQ is a work-based qualification therefore the assessment process is substantially based upon practical tasks which are undertaken in the workplace and recorded by you, the learner, in a logbook or diary. As well as your own personal logbook/diary you will also be required to provide supporting evidence of the roofing work you have undertaken; this could be in the form of photographs, test results, risk assessments or job sheets. The tasks and the evidence that are recorded in your logbook/diary will be referred to as your portfolio of work and will be reviewed several times by an NVQ Assessor.
Normally your NVQ Assessor will visit you on site or in the workplace to discuss your progress, review your portfolio and liaise with your line manager or employer. Your Assessor may also observe your practical work.
When your portfolio of work contains proof that you have undertaken all the roofing tasks required under the relevant NVQ and your Assessor is confident that the work you carry out meets the required occupational standards you will be awarded your Construction NVQ.
Roofing NVQ Content:
Depending upon the level and type of your Roofing NVQ you will be trained and assessed in some of the following areas:
Workplace Safety – The skills to safely undertake roofing tasks in the workplace and to conform to general health and safety regulations and working safely at height. The skills to wear, store and maintain your PPE correctly.
Effective Workplace Conduct – The skills to interpret information and conduct oneself safely in the workplace, in compliance with the relevant guidelines.
Moving and Handling – The ability to handle and select the required materials for the job and move these materials and resources safely around the workplace.
Installation– The skills required to understand the design and installation of different types of roofing and how to install different roofing materials.
Dismantling – The skills to remove or strip roof coverings for the purposes of reclamation
Methods – The skills to prepare, understand and undertake occupational roofing methods.
Specialist Installation – Installing and fabricating specialist-roofing materials, such as Solar Panels or Weathering Leadwork, to new and existing roofs.
Finishes – Planning finishes schedules and producing and installing different types of Finishes in the workplace.