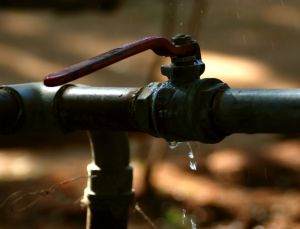 The National Vocational Qualification, or the NVQ (SVQ in Scotland), is considered the industry standard in the construction business. If you wish to move forward and progress in your plumbing career then you will need a good balance of practical experience and qualifications; an NVQ can offer you this. The training scheme is popular with both employers and trainees as its flexibility allows learners to work and study at the same time.
What You Need to Pursue a Plumbing NVQ:
At the beginning of 2011 the minimum training requirements to pursue a plumbing career were altered and candidates are now required to achieve a Level 2 and/or Level 3 plumbing NVQ. As the NVQ is a work based qualification you will need to be employed in a plumbing role, be self-employed as a plumber or be undertaking a plumbing Apprenticeship. Alternatively if you already hold an NVQ Level 1 basic plumbing certificate or a City of Guilds technical certificate you may be accepted onto a NVQ Level 2 Plumbing course, however you will need to find work within the plumbing industry as soon as possible in order to undertake the required practical NVQ course assessments.
About the NVQ Assessment:
The NVQ is a qualification primarily based upon practical assessments; although some courses include classroom based learning as well. During you training you will be required to keep a logbook of the practical plumbing tasks you have undertaken. This logbook should be supported with relevant evidence of your work such as photographs or job sheets. The logbook and evidence will be referred to as your portfolio of work.  A NVQ Assessor will come out to your workplace to assess your portfolio and your job progress at several intervals throughout your training. During your practical assessments you will be evaluated in the work place undertaking various plumbing tasks. Once your portfolio of work has covered all practical elements of the NVQ units and the Assessor is confident that the work you carry out meets the required occupational standards you will be awarded your NVQ.
On successful completion of your NVQ Level 2 you will be recognised as a qualified Plumber and eligible for the industry card schemes including the CSCS card and/or the JIB-PMES Affiliate CSCS card.
NVQ Level 2 Plumbing Units
During your Level 2 NVQ you will be trained and assessed on some of the following plumbing tasks:
System Installation/Dismantling – The skills required to understand the design and installation of water, sanitary and heating systems and how to dismantle these systems if required.
Commissioning/Decommissioning Plumbing and Heating Systems – The skills required to recognise whether a system is installed correctly and in good working order or whether a system is unfit for use and therefore requires repair or maintenance.
System Maintenance – The skills required to repair or plan a maintenance schedule for various plumbing and heating systems.
Workplace Safety – The skills to safely undertake plumbing and heating tasks in the workplace and to conform to current health and safety regulations.
Effective Workplace Conduct – The skills to conduct oneself safely in the workplace in compliance with the relevant guidelines and site rules.
Handling – The skills and the ability to handle/move resources correctly and safely around the workplace.
Plumbing NVQ Level 3:
Once you have successfully completed your Level 2 Plumbing NVQ you will be eligible to complete the Level 3, however this is not compulsory. The Level 3 Plumbing NVQ units involve more advanced and detailed learning and assessments.
During your Level 3 NVQ you may be assessed on some of the following plumbing tasks:
Complex System Installation – The skills required to understand the design and installation of complex cold water, complex hot water and complex sanitation systems.
Heating Systems – The skills to install, maintain and repair service boilers and central heating systems.
Complex Maintenance – The skills to repair or plan maintenance schedules for complex plumbing and heating systems.
Further Training Opportunities:
With a good level of experience and an NVQ qualification you may choose to pursue specialist accreditation's in the Gas and Oil sector working with gas fires, boilers, domestic and commercial ovens and central heating systems. To pursue a gas related occupation you will need to join the Gas Safe Register.
Updated on: June 12th 2013
Becoming Self Employed
As a plumber you will very likely be working as a sole-trader, so it is very important that you complete your self employed registration. Luckily this does not need to be so difficult thanks to SelfReg's expert assistance, simply click the link above and complete the application form. Afterwards your application will be processed, and any issues with your registration will be sorted out by qualified staff.