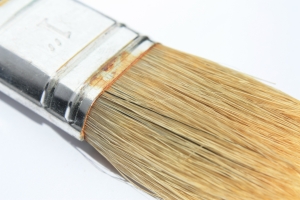 The National Vocational Qualification, or the NVQ (SVQ in Scotland), is considered the industry standard in the construction business and construction related industries. If you wish to move up the career ladder within the painting and decorating sector then you will need a good balance of practical experience and qualifications; an NVQ can offer you this.
Many construction employers and trainees favour the NVQ training scheme as its flexibility allows learners to work and study at the same time. Gaining an NVQ is also essential if you want to work in construction, as it will enable you to acquire a CSCS card, which permits you access to over 80% of UK construction sites.
The Painting and Decorating NVQ:
Painters and Decorators undertake a wide range of work activities and their role can involve much more than simply decorating a room in a domestic setting. Painting and decorating work can range from large-scale industrial painting to intricate specialist work. There are a multitude of products to learn about which can be applied to numerous different surfaces and structures. And the methods used to apply these products are also skilled and varied. The Painting and Decorating NVQ is available from levels 2 to 4 and these levels cover all aspects of the industry.
Although there is no specific entry requirement for a Level 2 NVQ in Painting and Decorating it is advisable that you have some experience and are confident that you will be able to complete the necessary practical units.
In order to progress to the Level 3 NVQ you must successfully complete the Level 2, and to be eligible for the Level 4 NVQ you must already hold levels 2 and 3 and be employed in a supervisory or managerial role.
As the NVQ is a work based qualification you will need to be working for a painting and decorating firm, be self-employed as painter and decorator or be undertaking an Apprenticeship in painting and decorating.
NVQ Assessment:
The NVQ is a work-based qualification so the assessment process is primarily practical and it takes place on site or at your workplace; however some NVQ courses may include classroom based learning too.
During your Apprenticeship or your painting and decorating training you will be responsible for keeping a record of any relevant work you undertake that relates to the required NVQ units. This record may be kept in the form of a logbook but will be referred to by your NVQ Assessor as your portfolio of work. Your logbook/diary needs to be supported with relevant evidence; this could be in the form of photographs, test results, risk assessments, COSHH assessments or job sheets.
Whilst you are working toward your painting and decorating NVQ your NVQ Assessor will visit you on site or in the workplace to discuss your progress, review your portfolio and liaise with your line manager or employer. Your Assessor may also observe your practical work.
When you have covered all elements of the required NVQ units, your portfolio contains the required information and evidence and the Assessor is confident that the work you carry out meets the required occupational standards you will be awarded your NVQ.
Once you have completed your NVQ you will be recognised, as a qualified Painter and Decorator and you will be eligible for a CSCS card. Holders of an NVQ Level 2 can apply for the Blue CSCS card, holders of an NVQ level 3 can apply for the Gold CSCS card and managers who hold an NVQ level 4 can apply for the Black CSCS card.
NVQ Painting and Decorating Units:
Depending upon the level and type of your Paining and Decorating NVQ you will be trained and assessed on some of the following areas:
Workplace Safety and Effective Conduct – The skills to safely undertake painting and decorating tasks in the workplace and to conform to general health and safety regulations.
Handling – The skills and the ability to handle/move resources correctly and safely around the workplace.
Inspections – Inspecting the condition of the workplace property and providing records and reports to support the findings.
Materials – The skills to select the right materials, equipment and components for the job. And assess any hazards or special requirements in relation to the chosen materials and equipment.
Access and Working Platforms – The skills to erect and dismantle access platforms and equipment such as ladders, trestle platforms, mobile scaffold towers and platform steps.
Surface Preparation Methods – The skills to prepare a surface or structure for painting/decorating
Wallcoverings – The skills to hang wallcoverings upon complex and varied surfaces and structures.
Supply of Information – The skills to read and produce drawings and documents, which detail the work, materials and methods to be used on a particular job.