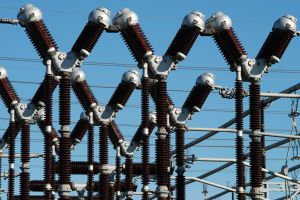 Working in the construction industry offers many different career paths and a multitude of different occupations. But getting qualified in whichever construction job role you choose is now more important than ever as over 80% of construction sites and construction related firms are currently complying with the CSCS card scheme. You will find it increasingly difficult to gain access to a site or construction related workplace without a CSCS card and you cannot get a valid and renewable CSCS card or Affiliate CSCS card without first providing proof of your experience and qualifications.
If you wish to progress in your electrical career then you will need a good balance of practical experience and qualifications; a Construction NVQ can offer you this. The training scheme is popular with both trainees and employers as its flexibility allows candidates to continue working and whilst they study.
Once you have completed your NVQ you will be recognised as a qualified Electrician and you will be eligible for a CSCS card of the Affiliate CSCS Electrician card, the ECS card.
The Electrical NVQ:
Despite an unpredictable economic climate the need for skilled electricians has not wavered. Electrotechnical products and systems are an integral part of modern life in the UK, consequently there is a constant need for qualified electricians to install, manage, maintain, test and repair electrical systems.
In order to pursue a career in the electrical sector you will need to get qualified. You cannot go out into the work place as a qualified electrician without first completing your Electrotechnical NVQ.
As the NVQ is a work based qualification you will need to be working for an electrical firm, be self-employed as an electrician or be undertaking an electricians Apprenticeship. Alternatively if you already hold basic electrotechnical qualifications such as an NVQ Level 1 or a City of Guilds certificate you may be accepted onto a NVQ Electricians course, however you will need to find work as a trainee electrician as soon as possible in order to undertake the required practical NVQ course assessments.
Please Note: You will not be able to pursue an Electrotechnical NVQ if you are colour blind due to Health and Safety regulations.
NVQ Assessment:
The NVQ is a work-based qualification so the assessment process is primarily built upon practical assessments that take place on site or in the workplace; however some NVQ courses may include classroom based learning too.
During your electrical Apprenticeship or your electrical training you will be required to keep a record of the work you undertake that relates to the NVQ training units. This record may be kept in the form of a work diary or logbook but will be referred to by your NVQ Assessor as your portfolio of work. As well as your own personal logbook/diary you will also be required to provide evidence of the electrical work you have undertaken; this could be in the form of photographs, test results, risk assessments, COSHH assessments or job sheets.
Whilst you are training as an electrician an NVQ Assessor will visit your work place on several occasions to review your portfolio and liaise with your line manager or employer. In some instances your assessor may also observe you undertaking practical electrical tasks.
Once your portfolio of work has covered all practical elements of the NVQ units and the Assessor is confident that the work you carry out meets the required occupational standards you will be awarded your Electrical NVQ.
NVQ Electrical Units:
Depending upon the level and type of your Electrical NVQ you will be trained and assessed on some or all of the following electrical areas:
Workplace Safety – The skills to safely undertake electrical tasks in the workplace and to conform to general health and safety regulations.
Effective Workplace Conduct – The skills to conduct oneself safely in the workplace in compliance with the relevant guidelines and site rules.
Handling – The skills and the ability to handle/move resources correctly and safely around the workplace.
Preparation – The skills to prepare a work area for the installation of electrical systems or equipment.
Inspection – The skills to prepare and inspect electrical connections and systems.
System Maintenance – The skills required to repair or plan a maintenance schedule for various electrical systems, machinery or plant equipment.
System Installation/Dismantling – The skills required to understand the design and installation of electrical systems and how to dismantle these systems if required.
Connections – The skills to connect wiring systems and electrical equipment in compliance with the approved electrical methods.