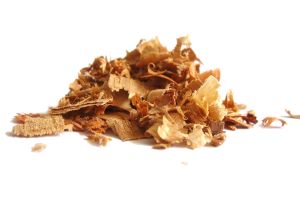 In order to work in the UK building industry as a Carpenter, you will need a Carpenter CSCS Card. Your Card is evidence both to your employer and to the owner of the site that you have the qualifications and experience necessary to do the job you want at the level you desire.
Your Carpenter CSCS Card is colour coded for easy identification. There are four basic colours of Card, each pertaining to a Carpentry NVQ Level. The Carpentry NVQ, which measures your levels of competence and skill in the trade, is now a basic requirement for all Carpenters: as is the CSCS Card itself. Without it, you'll find t impossible to get the position you want in the Carpentry trade.
How the Carpentry CSCS Card Helps you Get the Role You Want
If you are applying for a Carpentry position in the UK building industry, your prospective employer will want to know which Carpentry CSCS Card you hold. The Card you have acts as a portable CV, as well as direct evidence of the Carpentry NVQ Levels and Carpentry CSCS Test passes you have accrued. For example: if you hold a Blue Carpentry CSCS Card, which denotes that you have achieved NVQ Level 2 in your trade, then your prospective employer will automatically see that you are qualified and dedicated. In the rare situations where employers even still accept applications from Carpenters without a Carpentry CSCS Card, those who have will always be preferred over those who have not.
It is almost entirely the case now that all UK building sites – and certainly all companies and employers of good repute – will not consider you for the work you want unless you have the Carpentry NVQ Level and Carpentry CSCS Card to back you up.
Types of Carpentry CSCS Card
The five colours of Carpentry CSCS Card are: Red; Blue; Gold; and Black. The Red Carpentry CSCS Card is for Trainees, who have achieved a Carpentry NVQ Level 1 and are studying for their NVQ Level 2. On achievement of Level 2, you'll be eligible for the Blue Carpentry CSCS Card for Skilled Workers. NVQ Level 3 gets you a Gold Carpentry CSCS Card: and NVQ Levels 4 and 5 entitle you (in the right role) to a Black Carpentry CSCS Card for Managers.
There are two types of Gold CSCS Card: The CSCS Carpentry Card for high level Skilled Workers; and the CSCS Carpentry Card for Supervisors. While the Carpentry NVQ Level is the same, the role is different.
Applying for Your Carpenter CSCS Card
You'll need to pass the correct CSCS Health, Safety & Environment Test, which you can book online. The Test proves that you have the health and safety knowledge necessary to work in the building industry. There are CSCS Tests for different trades so be sure you are booking the correct one. Your Carpenter CSCS Card is endorsed on the back with your Health, Safety & Environment Test pass.
You can be assessed on site for your Carpentry NVQ, allowing you to qualify without missing any working days.