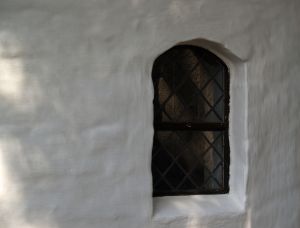 The Plasterer CSCS Card is available to all Plasterers who have achieved a Plastering NVQ Level. The Card shows the competence of the individual and is representative of his or her path through industry approved accreditations (in this case the Plastering NVQ and the CSCS Health, Safety & Environment Test) to the position that he or she currently holds.
The Plasterer NVQ can be passed through On Site Assessment, where a qualified Assessor is sent to a worker's place of employment so he or she can be marked for the relevant NVQ modules without losing working time. As the NVQ is a measure of a person's competence to do the work of a Plasterer, the bulk of your assessment revolves around practical rather than theoretical considerations.
The Plasterer CSCS Card and Your Job
The UK building trade adopted CSCS as its mark of competence in the early 21st century. After a 10 year initial stage, the Scheme was overhauled to become a tighter, better regimented mark of quality assurance. Now, without a Plasterer CSCS Card you won't get the job you want on any UK building site. The new look CSCS Smart Card, which was introduced in 2010, has eliminated all possibility of a person holding an incorrectly endorsed CSCS Plasterer Card: which means, if you want the work that rewards in terms of both satisfaction and money, that you must pass the Plasterer NVQ to the relevant Level and apply for the Plasterer CSCS Card that goes with it.
How the CSCS Plasterer Smart Card Works
The CSCS Plasterer Smart Card shows all your relevant information: a photograph; your name; your registration number; and the expiry date of your Plasterer CSCS Card. It also bears the CSCS hologram – a mark of authenticity that denotes a pass in the Plasterer CSCS Test for the trades endorsed on the card.
The Back of your CSCS Plasterer Smart Card shows the qualification route you have followed to arrive at your present level of competence, skill and health and safety awareness.
There's a Smart Card Chip in the front of your CSCS Plasterer Card, which has all this information logged in it. Your employer is able to find out exactly what qualifications you currently hold by inserting your Smart Card into a reader and interrogating the database. That's why there are more building sites than ever operating to a "no CSCS Card, no work" rule.
The Plasterer CSCS Card Route
A Plasterer CSCS Card is available in four colours. The Red Plasterer CSCS Card denotes a Trainee Plasterer. You'll hold this while you study for your Plasterer NVQ Level 2, which marks you as qualified enough to be called a Plasterer in your own right. Once you have achieved NVQ Level 2 in Plastering, you are eligible for a Blue CSCS Plasterer Card, which will show employers instantly that you are a skilled worker.
When you achieve a Plastering NVQ Level 3, you can swap your Blue CSCS Card for a Gold Plasterer CSCS Card. The Gold Card denotes that you have significant experience. A Black CSCS Card at NVQ Level 5 shows that you are of managerial quality.