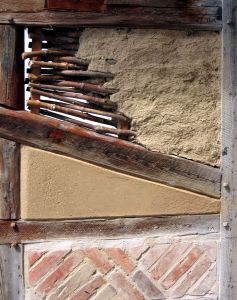 As a Liverpool construction business owner you have the opportunity to make a difference in the community.  Projects that truly mean something are often made public and this gives you an excellent opportunity to showcase your company.  You also have the opportunity to be considered for awards, and few things speak louder than a public presentation of gratitude for your work.
An Old Bridge and a New Award
One major Liverpool project that was appreciated by the public as a whole and gained several awards was the restoration of the Stanley Dock Bridge.  The project cost £600,000 and completely repaired and restored the rickety 78 year old bridge.  What makes this bridge even more special is that it is the only remaining example of a rolling Bascule lift bridge left in Liverpool.  The bridge is the main feature of the Stanley Dock Conservation.
The bridge had been closed because of major corrosion that made it too dangerous to use and the original plan was to just fit a new crossing.  However, the owners decided it would be a much more fitting idea to refurbish the old bridge and try to preserve some of Liverpool's history.
Manchester and Cheshire Construction was awarded this project and because of their outstanding work were invited to the "Historic Bridge and Infrastructure Awards," where they were presented with a prestigious award as well as recognition from the Board of Civil Engineers.
Being publicly recognised and awarded for a job well done is something that most companies only dream of, but it is a dream of all of them.  Every construction business owner hopes that one day their team of workers will complete something so outstanding that their company name will become known by all.  They also know that this will never be achieved if they do not employ the most elite skilled tradesmen available.
Every Skilled Trade Benefits from a Construction NVQ in Liverpool
More and more companies are beginning to encourage or demand that their workers have an NVQ in order to remain employed by them.  By employing an entire staff of Liverpool Construction NVQ holders, your company automatically becomes unique, qualified, and able to offer clients a rare advantage.  Even skilled trades such as dry lining (which is not as visible a part of a new building as painting or plumbing), definitely benefit from a level 2 construction NVQ.
A level 3 Dry Lining NVQ lets employers know that even the parts of the building that are not seen when completed have been done with flawless skill.  The last thing an employer wants is to have to strip everything back down to correct a mistake that was made in the first phase of building.  Your Dry Lining NVQ lets everyone know that you were assessed and found completely competent in your trade.
While publicity is something that every company hopes for, negative publicity can destroy a company.  By employing only Dry Liners with an NVQ, employers significantly reduce their risk of receiving negative publicity because of accidents, budget overages, or the inability to meet deadlines.