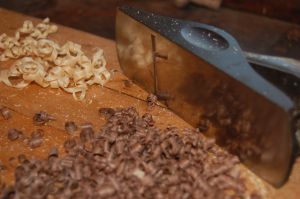 You are now required to produce your Joiner CSCS Card before you are allowed to work as a joiner on the vast majority of UK building sites. The Card is part of the recognised national scheme for measuring competence, skill and health and safety knowledge in the more than 350 trades that are built into the British construction industry.
No matter what level you have attained in your trade, from Apprentice through to Skilled Worker or even Management, the correct Joiner CSCS Card is imperative if you are to be allowed access to the sites you want to work on. It has become standard documentation for working in construction, in the same way that a hard hat and safety boots are standard issue equipment for getting onto a construction site.
What the Joiner CSCS Card Does
Your joiner CSCS Card has two main functions: to provide an easy way of listing all your trade and Health and Safety qualifications in one place; and to identify you as the person you claim to be. It works with a Smart Card Chip, which contains an electronic copy of all your personal information. Your employer can interrogate the Chip to find out everything about you: your full name; your trade; your Joiner NVQ Levels; your Joiner CSCS test passes; and your appearance. As a result it is no longer possible for a worker to possess a Joiner CSCS Card that displays the wrong endorsements for qualifications, or claims to be at a higher level than that worker has achieved.
How to Get Your Joiner CSCS Card
You'll need to pass the relevant CSCS Health, Safety & Environment Test, and to achieve a pass in the Joiner NVQ at the appropriate Level. The NVQ is assessed on site, in the main, in keeping with its function as a practical; measure of your skills for the trade you have chosen to follow. Achievement of a Joiner NVQ at any Level is documented proof that an expert Assessor has watched you work and found your knowledge, problem solving skills and overall ability to do your job commensurate with the requirements indicated.
When you have your Joiner NVQ at the right Level for your position (a Trainee, for example, does not have the experience or competence necessary to supervise a team of Joiners), plus the CSCS Health, Safety & Environment Test Pass, you will be able to apply for the Joiner CSCS Card you need.
Levels of Joiner CSCS Card
The Joiner CSCS Card follows the standard colour coding route for all CSCS Cards. A Red Card is for Trainees (NVQ Level 1); a Blue Card is for Skilled Workers (NVQ Level 2); a Gold Card is for Highly Skilled Workers or Supervisors (NVQ Level 3); and a Black Card is for Managers (NVQ Levels 4 or 5).
Whether you require a Red Joiner CSCS Card; a Blue Joiner CSCS Card; a Gold Joiner CSCS Card; or a Black Joiner CSCS Card, depends on the nature of the position you hold, as well as the Level of Joiner NVQ you have attained.